ALL TIMES LOCAL - MOUNTAIN TIME

6:00 - 9:00 PM
SAT. JUNE 23. 6-9 PM @ DoubleTree Hotel in El Paso
POSTER MAKING PARTY
Calling artists to help make visuals for a march happening the
next morning. Meet in parking lot at DoubleTree.
ALL TIMES LOCAL - MOUNTAIN TIME

9:00 AM

EMERGENCY SERVICES:

There will be two emergency service medical professionals on site.

PARKING:

Available back-to-to front on the side of the road near the Toll Plaza, but please do not park on dirt, off the street or on private property. Additional parking available at Fabens High School 601 NE G Avenue in Fabens, TX. (please note this is at least a ten minute walk from the site). Please stay on the road when walking to the rally site.

RALLY LOCATION:

Tornillo Port of Entry, M.F. Aguilera Rd, Tornillo, TX 79853

DIRECTIONS:

From El Paso (we highly recommend using a standard phone GPS):

Take I-10E

Take Exit 49 for Ranch Rd 793 from I-10E towards Fabens

Continue on Fabens Rd

Continue on Island Rd

Turn left onto Middle Island Rd

Turn left on Tornillo Guadalupe Rd

Turn right at M.F. Aguilera Rd
PRESS
This event is open press. There will be several press outlets – print, radio and TV in Tornillo.

AM Joy on MSNBC will be filming their Sunday morning show live.
Press have the list of individuals above who are attending the rally.
Any press related questions should be directed to: enrique@votolatino.org
Media planning to attend must RSVP to Enrique Gutierrez at enrique@votolatino.org for planning information.
Note: there is no form of public transportation to the Port of Entry so please plan accordingly.

VIDEO & PHOTO RELEASE
There will be a videographer and photographer capturing footage and images from the StopSeparation.org rally. We will post all photos online after the event.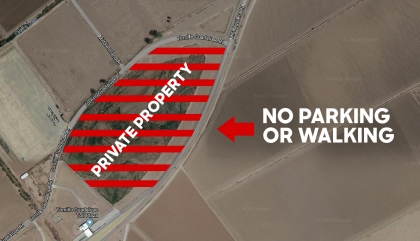 PARTICIPATION

By choosing to attend this event, you are committing to participate nonviolently and in accordance with the law, to work to de-escalate confrontations with others, and to obey the orders of authorized event marshals and of law enforcement. You also acknowledge that you are solely responsible for any injury or damage to your person or property resulting from or occurring during this event and that you release all event sponsors and organizers (and their officers, directors, employees, and agents) from any liability for that injury or damage.
What Should I Wear?
Wear White, Wear White Wear White! Come prepared with comfortable walking shoes and clothes, and don't forget sunscreen, wear a hat and umbrella and LOTS OF WATER!
What Should I Bring?
ID, cell phone, any meds you may need in clearly labeled prescription containers and bottled water. Let a family member/friend know what you are doing and where you will be.
Will my cell phone work?
With large crowds sometimes you can experience slow or delayed service with some carriers. Make sure to pick a meeting destination for your group if you get separated and be sure to let a friend or family member/friend know what you are doing and where you will be.
How long will the rally be?
Not a long march but prepare to be out in the desert sun for 2-3 hours.
Can't join us in Texas? You can still help. Contribute to our efforts today.
American Federation of Teachers | Annunciation House | America's Voice | Battleground TX | Border Network for Human Rights | Congressional Hispanic Caucus Institute | Commissioner David Stout | Diocesan Migrant Refugee Services | Gathering For Justice | Green Latinos | HACU | Harness | Hispanic Federation | Hope Border Institute | Labor Council for Latin American Advancement | Las Americas Immigrant Advocacy Center | NALEO | National Education Association | Planned Parenthood Federation of America |Rock the Vote | SEIU | SEIU Texas | Socorro_SEA | Soñando Juntos | Spotify | Unidos US (NCLR) | YWCA - El Paso | YWCA National | Mi Familia Vota | Our Revolution TX | TSTA (local NEA affiliate) | Indivisible Austin | Centro San Vicente | National Association of Latino Arts and Cultures (NALAC) | National Hispanic Medical Association | Environmental Defense Fund | Green Latinos | Indivisible Austin | People for the American Way | ACLU Border Rights Center | NDWA | LULAC | Human Rights Campaign | National Nurses Organizing Committee | Culture Strike | Women's March | National Latino Evangelical Coalition | APC Collective | Planned Parenthood | Texas Votes | RITA